Barack Obama served as the 44th president of the United States from 2009 to 2017.
He was the first African-American president of the United States and a member of the Democratic Party.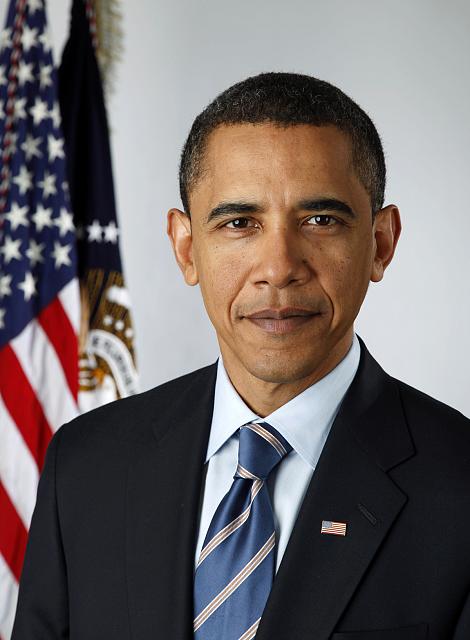 He was born on August 4, 1961 in Hawaii to a Kenyan father and an American mother.
He graduated from Columbia University and Harvard Law School, where he became the first African American president of the Harvard Law Review.
He worked as a community organizer, a civil rights lawyer, and a U.S. senator from Illinois before running for president in 2008.
He won the election against John McCain with 365 electoral votes and was re-elected in 2012 against Mitt Romney with 332 electoral votes.
Some of his major achievements as president include signing the Affordable Care Act, the Dodd-Frank Wall Street Reform and Consumer Protection Act, and the American Recovery and Reinvestment Act.
He also ended the U.S. military involvement in Iraq, ordered the killing of Osama bin Laden, and negotiated the Iran nuclear deal and the Paris climate agreement12345.
Barack Obama policies
Economic policy: Obama inherited a severe financial crisis and a deep recession that began in 2007. He enacted an $800 billion stimulus program, the American Recovery and Reinvestment Act of 2009 (ARRA), which included spending and tax cuts to boost the economy and create jobs. He also signed the Dodd-Frank Wall Street Reform and Consumer Protection Act, which aimed to prevent another financial meltdown and protect consumers from abusive practices by banks and other financial institutions. He also extended the Bush-era tax cuts for most Americans, but raised taxes on the wealthiest individuals and corporations. Under his administration, the unemployment rate fell from 10% in 2009 to 4.7% in 2016, and the stock market reached record highs.
Health care policy: Obama's signature domestic achievement was the Patient Protection and Affordable Care Act (ACA), also known as Obamacare, which he signed into law in 2010. The ACA expanded health insurance coverage to millions of Americans who were previously uninsured or underinsured, by creating state-based health insurance exchanges, subsidizing premiums for low- and middle-income families, expanding Medicaid eligibility, and prohibiting insurers from denying coverage or charging more based on pre-existing conditions. The ACA also introduced reforms to improve the quality and efficiency of health care delivery, such as reducing hospital readmissions, promoting preventive care, and encouraging electronic health records. The ACA reduced the uninsured rate from 16% in 2010 to 9% in 2015, and slowed down the growth of health care costs.
Foreign policy: Obama pursued a multilateral approach to foreign policy, working with allies and partners to address global challenges such as terrorism, nuclear proliferation, climate change, and human rights. He ended the U.S. military involvement in Iraq in 2011, and announced a plan to withdraw most U.S. troops from Afghanistan by 2016. He ordered the killing of Osama bin Laden, the leader of al-Qaeda, in a covert operation in Pakistan in 2011. He also negotiated several landmark agreements with other countries, such as the Iran nuclear deal, which limited Iran's nuclear program in exchange for sanctions relief, the Paris climate agreement, which committed nearly 200 countries to reduce greenhouse gas emissions to combat global warming, and the Cuban thaw, which restored diplomatic relations with Cuba after more than 50 years of hostility.
Social policy: Obama supported various social causes and movements, such as civil rights, women's rights, LGBT rights, immigration reform, gun control, criminal justice reform, and environmental protection. He signed several laws to advance these issues, such as the Lilly Ledbetter Fair Pay Act, which made it easier for women to sue for pay discrimination, the Matthew Shepard and James Byrd Jr. Hate Crimes Prevention Act, which expanded federal hate crime laws to include crimes motivated by sexual orientation or gender identity, the Don't Ask, Don't Tell Repeal Act, which allowed openly gay men and women to serve in the military, and the Deferred Action for Childhood Arrivals (DACA) program, which granted temporary protection from deportation to undocumented immigrants who came to the U.S. as children. He also publicly endorsed same-sex marriage in 2012, and celebrated the Supreme Court's ruling that legalized it nationwide in 2015. He also advocated for stricter gun control measures after several mass shootings during his presidency, such as expanding background checks and banning assault weapons, but faced strong opposition from Congress and the National Rifle Association (NRA).
These are some of the main policies that Barack Obama implemented or supported during his presidency.
To amplify information: