Tensions between Trump and Republican National Committee are a result of the former president's dissatisfaction with the organization's handling of the 2020 election and its neutrality in the 2024 primary race.
Trump has decided to skip the third GOP debate in Miami and hold a rival rally nearby, which some Republicans see as a sign of disrespect to the RNC.
The RNC, led by Trump's ally Ronna McDaniel, has tried to maintain a fair and transparent debate process for all the candidates, but has also faced criticism from some of Trump's opponents for not doing enough to challenge his dominance.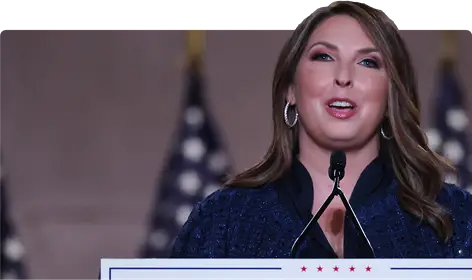 Ronna McDaniel is an American politician and political strategist who serves as the chairwoman of the Republican National Committee (RNC) since 2017.
She is a member of the Republican Party and the Romney family, as she is the granddaughter of former Michigan Governor George W. Romney and the niece of former Massachusetts Governor and U.S. Senator Mitt Romney.
The relationship between Trump and RNC is likely to remain strained as the primary season continues and the 2024 election approaches123
To amplify information: