George W. Bush served as the 43rd president of the United States from 2001 to 2009.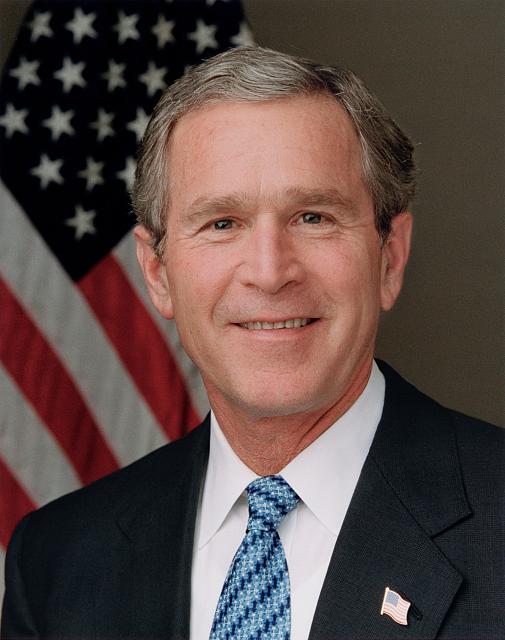 He is the son of George H. W. Bush, the 41st president, and the brother of Jeb Bush, the former governor of Florida.
He is a member of the Republican Party and a conservative leader.
He is known for his response to the terrorist attacks of September 11, 2001, his invasion of Iraq in 2003, and his economic policies that led to the Great Recession in 2008.
He is also an avid painter and has published several books of his artworks.
Some additional information about George W. Bush are:
He was born on July 6, 1946 in New Haven, Connecticut.
He graduated from Yale University in 1968 and Harvard Business School in 1975.
He married Laura Welch in 1977 and they have twin daughters, Barbara and Jenna.
He served as a pilot in the Texas Air National Guard from 1968 to 1974.
He was the governor of Texas from 1995 to 2000.
He won the presidential election in 2000 against Al Gore in a controversial vote recount in Florida.
He launched the War on Terror after the 9/11 attacks and authorized the use of torture and warrantless wiretapping on suspected terrorists .
He initiated the Iraq War in 2003 based on false claims of weapons of mass destruction and links to al-Qaeda .
He signed the Patriot Act, the No Child Left Behind Act, the Medicare Prescription Drug, Improvement, and Modernization Act, and the Troubled Asset Relief Program into law .
He faced widespread criticism for his handling of Hurricane Katrina in 2005, which caused severe damage and deaths in New Orleans and other parts of the Gulf Coast.
He left office in 2009 with low approval ratings and a legacy of war, debt, and recession.
He has since devoted himself to humanitarian causes, such as fighting AIDS in Africa, supporting veterans, and promoting democracy .
He has also pursued his passion for painting and has exhibited his portraits of world leaders, wounded warriors, and immigrants .
George W. Bush policies
He enacted significant policies that affected the economy, health care, education, foreign affairs, and national security. Some of his major policies were:
To amplify information:
2. georgewbush-whitehouse.archives.gov